Shortage of Nursery Places.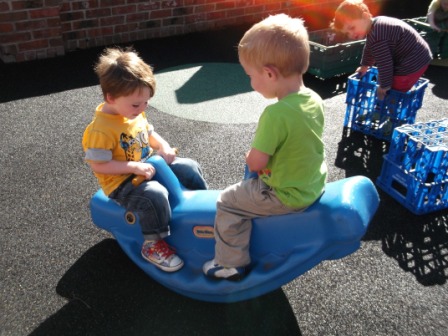 The government has given 15 hours a week free funding to the 20% disadvantaged two year olds in England and Wales. In September 2014 this figure could increase to 40% which equates to about 260,000 places. Some areas are short of 2 year old places to accommodate this. To support these disadvantaged 2 year olds your setting needs to be rated Good or Outstanding by Ofsted. An article in Nursery World states
A lack of good and outstanding early years settings to provide the places for the disadvantaged two-year olds continues to be an issue.
Another concern due to the lack of high-quality setting was expressed by Nancy Stewart, principal consultant at the Early Years Consultancy
Not enough such places exist, so now the push is to move two-year-olds into schools - wholly inappropriate provision for children at this stage of development.
So now is the ideal time to set up your own high quality day nursery and The Ultimate Coneygarth Package offers you a step by step guide to help you achieve this.
Government to increase funding for 2 year olds.